TUTORIAL
How to build automated BTC/TRX/ETH Address Tracker With Address Tracking API? | Tokenview
'
Address tracker bot is an automated tool that monitors any activity on-chain. For example, by tracking the wallet address, users can grasp Token transaction information in real time.
'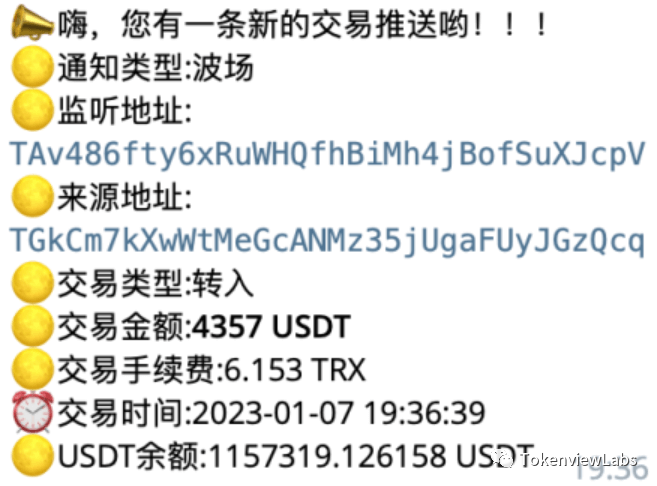 '
When we start to develop this kind of DApp, it is complicated and time-consuming for developers who are just getting started, and requires a lot of manpower and material resources. This is the problem that the Tokenview blockchain data service platform solves. Tokenview provides APIs and distributed node services. Developers can directly obtain data on-chain through Restful, and can monitor transaction data on-chain in real time without running and maintaining their own nodes.
'
How to use the address tracking API to develop Address Tracker Bot?
'
Step 1:Creat a Tokenview Account
'
Tokenview Address Tracking provides a blockchain developer interface, which allows developers to obtain real-time data without starting or building their own nodes. The transaction information is sent to the user's server through webhook, and finally converted into user-readable text or pictures and other information. Register an account: https://services.tokenview.io/en/login
'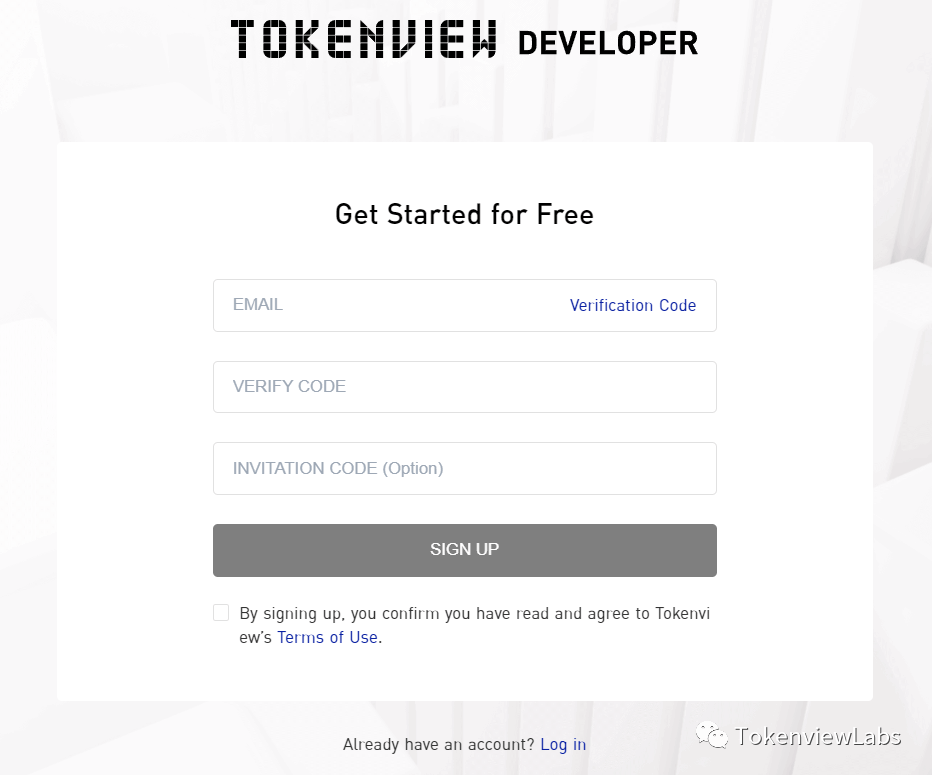 '
Step 2:Set Webhook URL
'
After completing step 1, you will get an APIkey. Now click [Address Tracking] >> [Settings], and add the URL for receiving information. If you do not set it or set it incorrectly, you will not be able to receive the push balance change notification.
'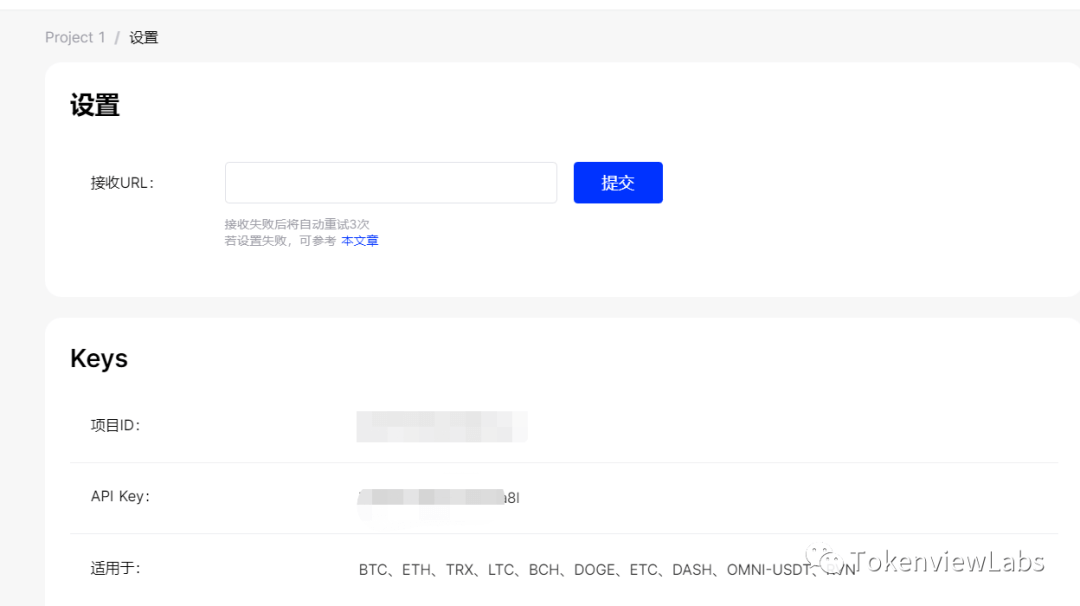 '
Step 3:Add tracking address
'
Select the public chain you want to track and enter the address to be tracked. Currently, the Tokenview address tracking API supports: BTC, ETH (including all ERC20 tokens), TRX (including all TRC20 tokens), LTC, BCH, DOGE, ETC, DASH, RVN, etc., and addresses can be uploaded in batches.
'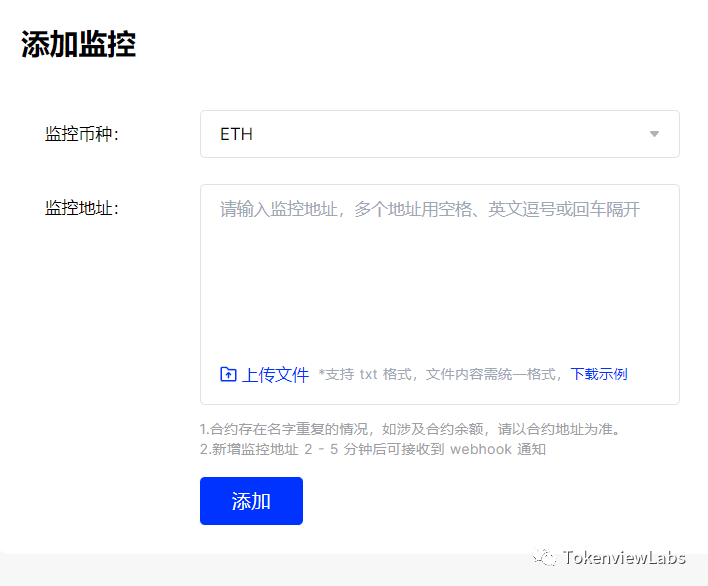 '
Step 4:Get address balance and transaction information
'
When activities such as on-chain transactions occur at the tracked address, the Webhook URL will receive the following information, including: tracking address, transaction hash, transaction time, transaction amount, Token transaction amount, Token address and name, etc.
'

'
Step 5:Transaction information scene adaptation
'
After receiving the information in step 4, convert the corresponding field information into visual information that users can understand and read.
'
For example:when user tracked a BTC address like:bc1qmpha0v5whv483qjnvqrcxgpfupt0zxhgkgtxly,will get some field information address, txid, value etc., then convert these into text or pictures that users can understand.
'
This BTC address transferred 41 BTC to the address beginning with bc1qw, and the transaction hash is: 5c22af60886b4dcdd338e5e2a2b42a25fdf2b2ec099d707db3dcb61958637c35
'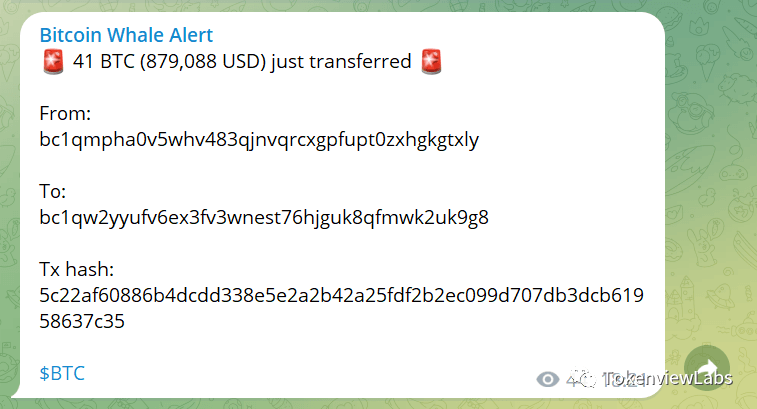 '
Tokenview's Address Monitoring API empowers developers to easily develop transaction monitoring bots. By leveraging platforms like Twitter or Telegram, you can not only attract user attention but also stay updated on transaction information related to the addresses you are monitoring.
About Tokenview Blockchain APIs & Data Service Platform:
Tokenview blockchain APIs & data service platform
contained 120+ blockchains has powerful endpoints that simplify complex blockchain data into single API calls. Code for all supported blockchains using unified API calls. From here to easily get transaction, address, gas, contract, token, NFT, logs and any information from chain. And Yes you can also send tx to chain. One-click configuration with APIKey helps developers to Use, to Create, to Build.